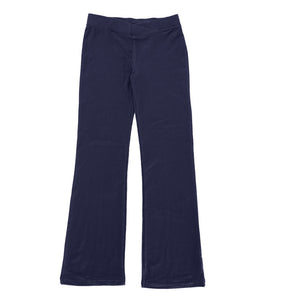 These comfortable dance pants feature a semi bootleg for a smart and flattering look with a v-shape elastic waistband and a convenient zipper coin pocket.
Composition: 250GSM Single Jersey Cotton/Elastane

Features include:
-  Fit construction is body hugging and the fabric moves with freedom 
-  Styles are suitable for casual or active wear.
-  Cotton fabric assists in keeping you cool whilst you move faster, harder
    and stronger.